Prayosha enterprise is one of the leading companies in India, for manufacturing, supplying as well as exporting a broad array of state-of-the-art industrial grinding machineries such as Surface Grinding Machine, Jumbo Hydraulic Surface Grinding Machine, Jumbo Hydraulic CNC Grinding Machine, Premier Hydraulic Surface Grinding Machine as well as Supreme Hydraulic Surface Grinding Machine. Our brand name is well-known for quality machineries of diverse specifications as well as customized machineries as per the requirements of the clients.
Our main feature is that we always keep ourselves updated with the latest technology and we include only high quality materials for carrying out the manufacturing process.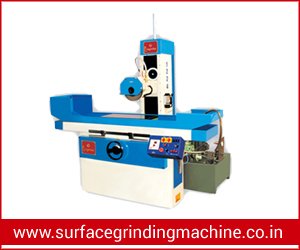 Not just that we adhere to the quality standards at every stage of the product processing, hence the final products we put forward are high functionality, optimal performance machineries that offer the best output. Our Surface Grinding machines are recognized for operating reliably and durably. They also consume power in a very reasonable amount. Hence they are over all cost-effective. Due to these reasons our products are preferred more than our competitor's products.