CNC Thread Grinding Machine Manufacturer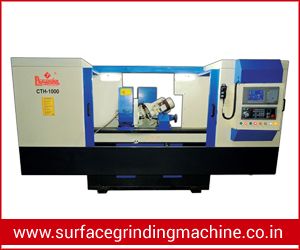 Our series of CNC Thread surface grinding machine is popular as precise machine for precise results. With ISO – certifications and punctual fabrication, our high quality CNC surface grinding machines are well-liked in industry and reflects global standard fabrication.It is provided with best quality control system. It is commonly used to make smooth finish of the flat surface. It is used for metallic or non metallic materials. It is used for the aluminum, brass, stainless steel, mild steel and plastic. It is used to provide perfect shape to the object.
Our best series of CNC thread surface grinding machine is used to offer best suitable result for accurate shapes and finishes of objects. Custom shapes and finishes can be prepared with precise output. it is provided with central lubrication system with guide ways.
CNC Thread Grinding Machine Exporter | CNC Thread Grinding Machine Supplier | CNC Thread Grinding Machine India